United States Postal Service

A complication of work as part of the USPS team at MRM, spanning nationwide campaigns, social, printed books and direct mail.
Team:
Role: Associate Art Director
2022-
2023 Holiday Print Campaign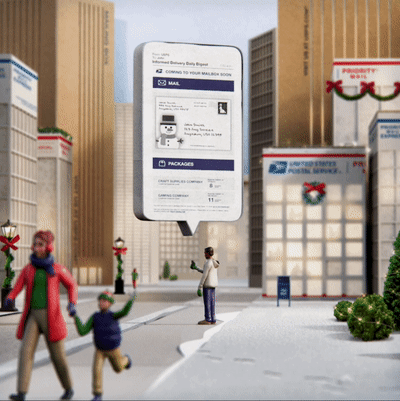 2023 Holiday Social Assets





2022 Operation Santa Repositioning
Operation Santa is a USPS program that digitizes letters to Santa, allowing others to "adopt" them and send gifts during the holiday season. Its a program with lots of information, lots of do's and dont's, lots of dates and lots of holiday spirit. We were tasked with repositioning the programs online presents and to synthesise all its FAQ's for letter writers and letter adopters.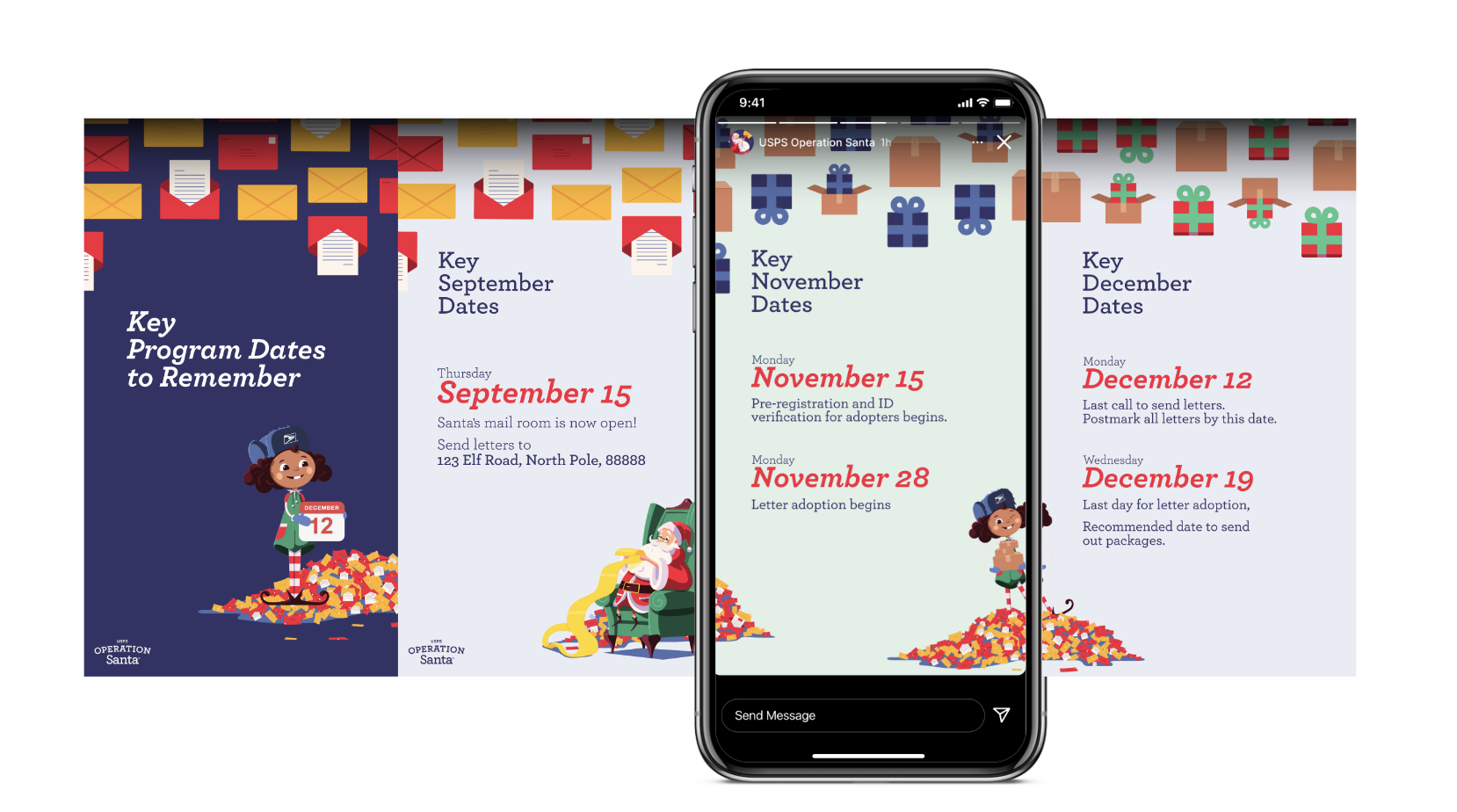 Direct Mail for Marketers

Data focused and personalized mail pieces