Prada All'aperto
Mitigate the social cycle of shapeshifting identities through an open dialogue with consumers. Ambiguous imagery and activations invites consumers to use Prada as a mirror to see themselves.
Team: Cailey McKenna, Gianelle Leger
Role: Art Direction & Copy
5 Weeks
FIT NYC Year 3
Art & Copy / Prof. Joe Staluppi
2022 Young Ones Shortlist
Problem
People cannot genuinely reinvent the mental image of themselves at the same rate the fashion industry is telling them to.
Insight
The impact of information overload has created the psychological phenomenon of "dilution" - the feeling that ones voice is drowned out by the deluge of content.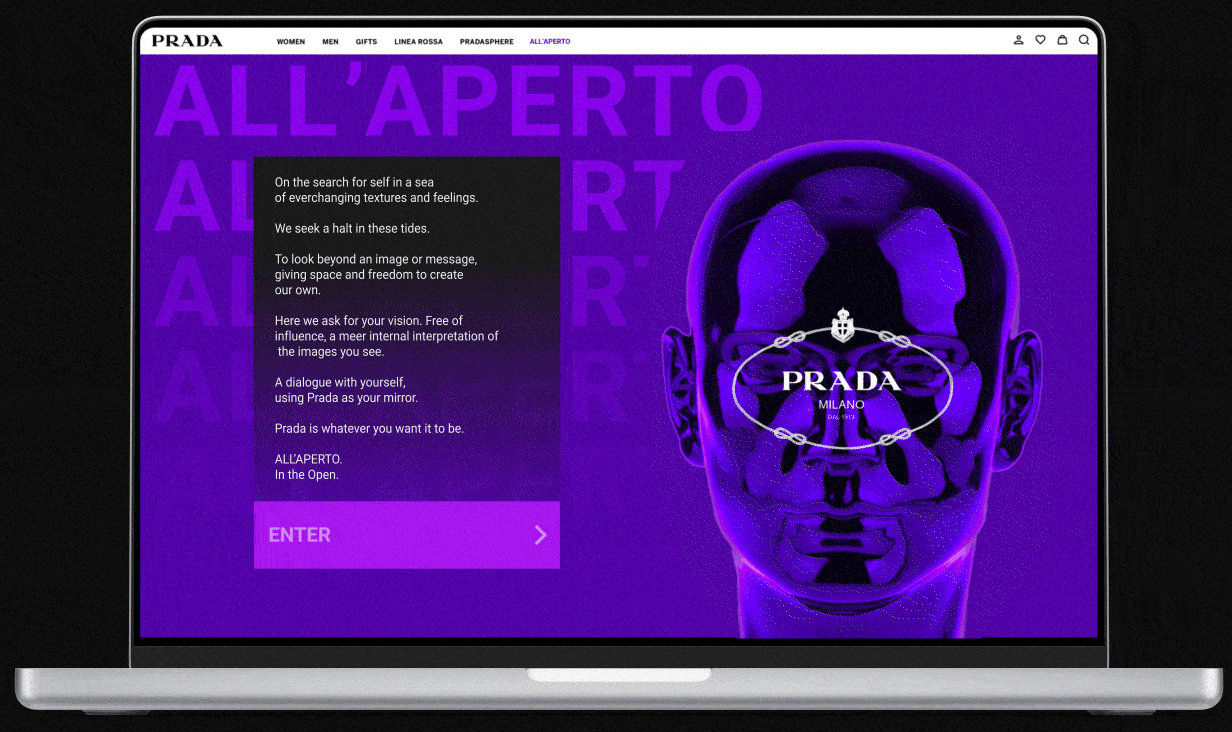 Strategy

Prioritize the identity of our consumers by allowing them to be the voice of Prada.